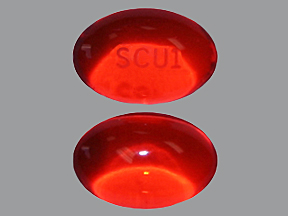 Docusate sodium is a type of Laxative, which is available in capsule, oral liquid and enema forms. It is mainly used for constipation, before some surgeries and before medical examinations. This medicine is also known as Dioctyl, Docusol, DulcoEase and Norgalax. Some of the common brand names are Colace, Col-Rite, Correctol, Diocto, Docusoft, Doc-Q-Lace, DSS, Silace, Surfak. Some medical examinations require the bowel to be cleared and for this reason, preparations containing docusate sodium is given. The hospital or clinic will ensure that you receive complete instructions for its use.
When Is Docusate Sodium Needed?
In case of occasional constipation, docusate sodium is given. It is available without prescription at pharmacies and retail outlets as well. It works by making the bowel muscles to move the stools out of the body. It also causes water to be drawn in the bowel, which softens the stools and makes it easier to eliminate from the body.
Can You Use Docusate Sodium?
The following points should be kept in mind before you take docusate sodium:
If you are pregnant, breast-feeding or trying to conceive, you should take the medicine after recommendation of the doctor.
If you plan to give the medicine to a child, you should consult a doctor since it is a laxative.
If you are already having pain in the abdomen or feeling sick, tell the doctor before you take the drug.
In case you are already taking medicine of any kind like herbal or complementary, consult your doctor to know if they can be taken together or not.
If you have had allergic reaction to any medication, consult your doctor.
How to Take and Store Docusate Sodium?
Along with taking docusate sodium, you have maintained a healthy lifestyle by eating a healthy diet, taking lot of water and fluids and having regular exercise. This keeps the bowel function healthy.
Read the information pamphlet provided along with the medicine pack. It will have detailed information about the drug and possible side effects as well.
Follow the instructions given on the pack for taking the medicine. Five 100 mg capsules can be taken in one day; however, it may not be required. Only 1 capsule should be taken at a time with a glass of water for ease of swallowing.
Docusate sodium should be given to children only if a doctor has prescribed. If the liquid form is prescribed, the instructions should be followed carefully as the dosage needs to be adjusted as per age and requirement.
Our body can get used to the laxative, so it should not be taken for a long period. The medicine takes at least a day to work; however, if the constipation does not resolve in 5 days, your doctor should be consulted.
If you are suffering from severe abdominal pain, vomiting or sudden changes in the bowel movements over 2 weeks, consult the doctor before taking the medicine.
The docusate sodium should be stored in a cool, dry place with no exposure to direct heat or light. It should also be kept away from the sight and reach of children.
What Are the Side Effect of Docusate Sodium?
Given below are the possible side effects of docusate sodium. If you experience some side effects besides the ones listed here, you should consult your doctor immediately.
Stomach pain, diarrhea or cramps.
Throat irritation can occur when taking the liquid or syrup form.
Rectal bleeding is a serious side effect and immediate medical attention should be sought.
Allergic reactions are not frequently seen yet they can occur sometimes, such as rash, itching or swelling on the face, throat or tongue, severe dizziness and difficulty in breathing.
The doctor will prescribe this medicine only when he thinks that the benefits are higher than any possible side effects. In case any of the side effects persists or worsens, the doctor or pharmacist should be promptly notified.